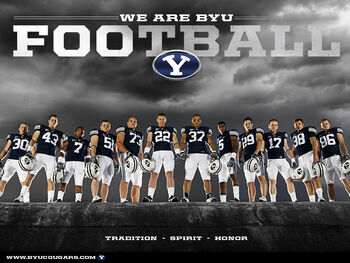 In the
2010 football season
,
In 2010, BYU faced one of the toughest non-conference schedules in the country. Heisman candidate Quarterbacks such as Jake Locker, Christian Ponder, and Collin Kaepernick were opposing QBs the young BYU squad had to face in the early season.
At one point in season, according to Saggarin Rankings BYU had 4th toughest schedule in the country.
See: 2010 Football Roster
Ad blocker interference detected!
Wikia is a free-to-use site that makes money from advertising. We have a modified experience for viewers using ad blockers

Wikia is not accessible if you've made further modifications. Remove the custom ad blocker rule(s) and the page will load as expected.